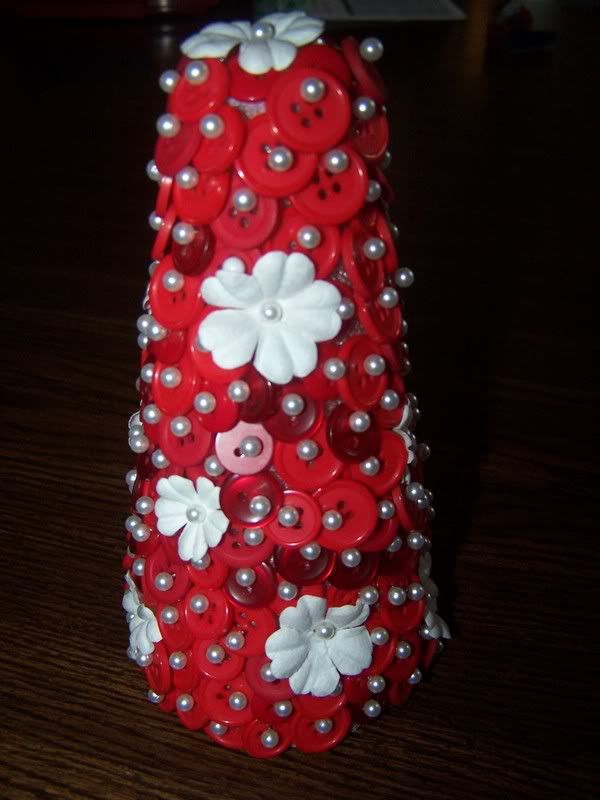 I saw one of these in the gallery at 2 peas last year and decided to make my own version in RED! so fun! and easy. but not cheap. button and pins !!! lots of them! but I love my little red tree! Been busy trying to think of good holiday gifts.
Also
we are getting ready for thanksgiving. 6 pies to make!!!! and a cranberry dessert....
YUMMY and I get to cook Supper for my
inlaws
! Today started as most of morning lately doing sharing a cup of coffee with my morning pal JULES! nothing like having coffee with a pal even in
cyber
space! I am trying hard to keep this
!@#$
blog updated but but life somehow keeps getting in the way! I will try to post a new picture tomorrow. I bought the cutest purse to alter at
HL
on
Monday
! so fun!!!!!!!!!!!