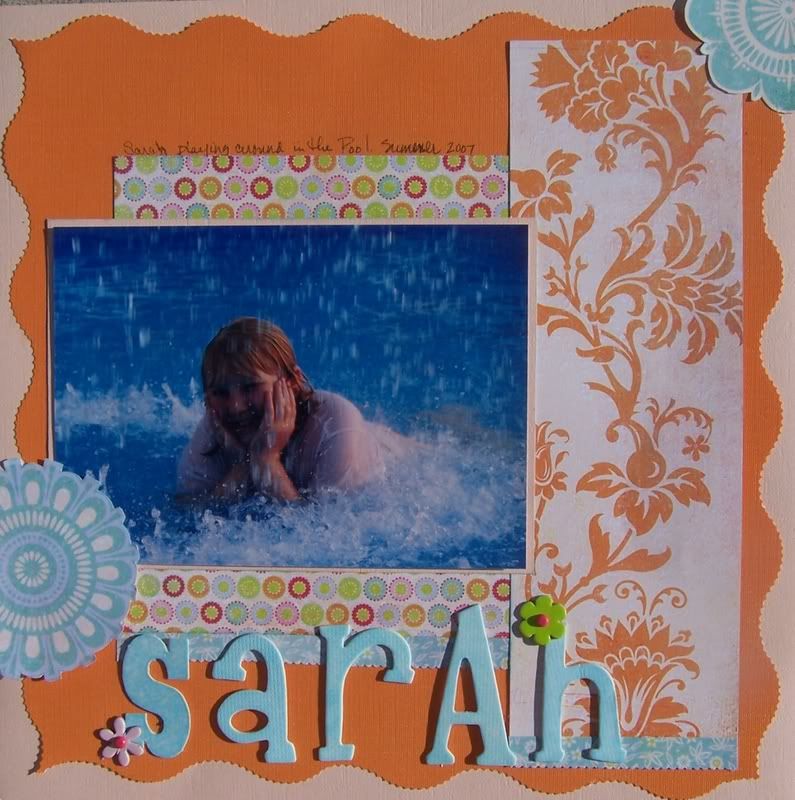 I still get so rocking excited about making this gallery. I started jumping up and down and screaming last night when i got the email. most of my close friends know the while I love Basic Grey to look at. It seldom work in translation for me ( in my opinion) I would go so far as to call it my nemisis paper. I just sit and stare at it. have often thought of taking an exacto knife to it. Yet I still buy it. so when I create something I like I am super duper thrilled. when I make something that others like too, Crikey, well that it just rockin!
so here is the star layout. I really am beginning to wonder of they just like Sarah photos. of the 4 total layouts in their gallery ever -2 were just sarah, 1 was sarah and meagan, and 1 was just alex. odd. and odder that i keep track of that.
on another note, my dear friend Carman is in the hospital for the next day or so, and if all goes as I planned she should be getting inudated with cards and well wishes in the next few days.