Good question ........hmmmm I started cause i was going through some rough spots and needed something of a hobby for ME! I have always been Kinda crafty. But like projects I can start and finsih in a decent amount of time (NO CROCHETING APHGANS FOR THIS GIRL!)
But why do I keep doing it??? It is my ME time. My selfish time. Its creative! Its fun! But now my me time is turning into time with my girls! they scrap with me.! ANd I still love it. I love the photos!
I recently got involved in Design team work and creating sketches and I love that. Creating, helping, maybe inspiring someone to create something ! Cause there really is no right or wrong way! Its how you interpret the memory!
I love it because I love it. I scrap. It makes me happy. It relaxes me. Its for me plus i get the bonus or doing something with the photos besdies shoving them in a box!
take this I made this altered pencil Box with a Cosmo Cricket sponsored Kit...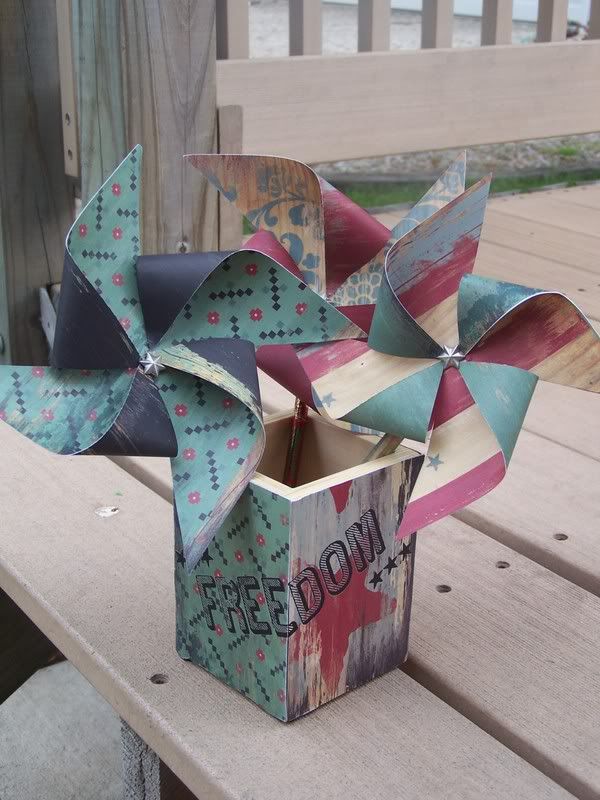 and Meagan lifted me.. and created this awesome little pencil bucket!
It is just so FUN!!!!!!!!!!!!!!!!1